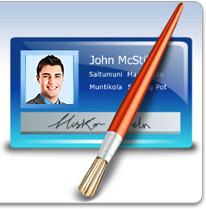 ID Card Maker Software
ID cards maker software designs and print high-quality, colorful identification cards in various shapes including rectangle, ellipse and rounded rectangle. ID card software can create student ID cards, faculty identification cards, employee ID badges, security guard ID cards and other kinds of ID cards easily.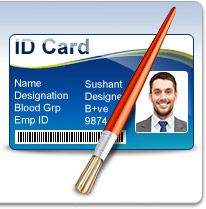 ID Cards Maker (Corporate Edition)
ID Cards Maker (Corporate Edition) design various types of ID cards including Employee ID card, Student ID card, visitor ID Card etc. Software provides Live Group and Batch Processing Mode for ID card Designing of group of people. This mode includes Excel Data and Bulk opertaions with Live features.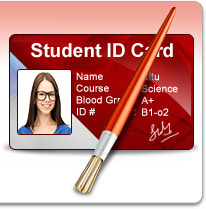 Student ID Cards Maker
Student ID Cards Maker Software design ID Cards of group of students simultaneously using Excel data. Software can also creates list of student id cards using different barcode value and text.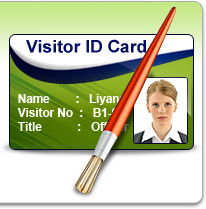 Visitors ID Gate Pass Maker
Visitors ID Gate Pass Maker Cards Management Software design visitor ID card and Gate Pass for visitors. Software facilitates to add visitor's details to the database. Using this software you can easily manage entire visitor's records.
Card and Label Maker Software
Card and label maker software helps you to create and print various kinds of cards and labels. Card maker software is fully able to create product labels, packaging stickers, price tags, birthday cards, business cards and other types of cards and labels.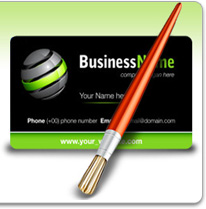 Business Card Maker Software
Business card maker software helps you to design printable business cards for small to large scale business organizations. Business card designer software uses pencil, text, line, ellipse, triangle, star objects and other card designing tools to create professional-quality business cards.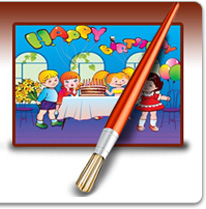 Birthday Card Maker Software
Birthday card maker software is useful application for designing handmade birthday cards for your friends, mother, father and relatives. Birthday card designer software provides facility to design multiple number of birthday cards simultaneously for different people.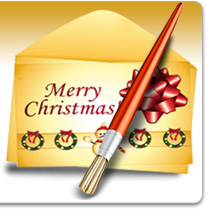 Greeting Card Maker Software
Greeting card maker software provides convenient way to design and print various kinds of greeting cards including valentine day cards, miss you cards, Christmas cards, celebration cards, festival cards and many other types of greeting cards.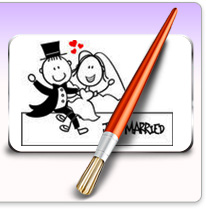 Wedding Card Maker Software
Wedding card creator tool generates stylish marriage invitation card of any color, size or shape as per your needs. Wedding card maker software facilitates users to invite your friends and relatives with your own designed marriage invitation card to make your auspicious wedding ceremony more special.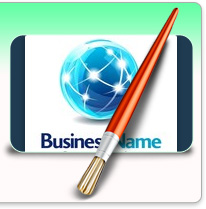 Logo Maker Software
Logo Maker software is designed and developed to make commercial logo, business icons and commercial images for your business organization. Logo maker program is fully capable to design business logo in rectangle, ellipse and rounded rectangle shape as per your need.